About the Product
Includes 1 hour Windows Media Video File and PowerPoint presentations for immediate download.
Helping suppliers recognize the impact manufacturing processes and quality practices have on a finished product can be challenging with domestic suppliers; with more supplier partnerships crossing time zones and geographical borders, communication strategies become even more difficult as cultural and language norms can cloud meaning. Supplier quality assurance executives entering into agreements with foreign suppliers must identify and adapt to cultural differences to ensure effective communication.
Building teams for effective collaboration with overseas partners
Cultural differences commonly faced by quality assurance teams and auditors
Implementing systems for successful international communication
Speaker:
Dana Blobner
Director of Quality Assurance
Ultragenyx Pharmaceutical Inc.
Participants that will find this webinar most beneficial will be those involved in pharmaceutical and biotechnology companies. Job titles of attendees that will be most applicable for this session will be:
Supplier Quality
Product Quality
External Supply
Global Compliance
Supplier Audit
Supplier Development
Global Supplier Quality
Supplier Strategy & Integration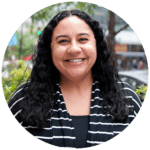 Contact:
Brooke Akins | Division Director, Life Science Programs
+1 (312) 224-1693 
bakins@q1productions.com​