Evolent Health partners with leading provider organizations to achieve superior clinical and financial results in value-based care. With a provider heritage and over 20 years of experience, Evolent operates in more than 30 U.S. health care markets, actively managing care across Medicare, Medicaid, commercial and self-funded adult and pediatric populations. With the experience to drive change, Evolent confidently stands by a commitment to achieve results. For more information, visit evolenthealth.com.

Priority Advantage is a Medicare Advantage outsourced service solution that offers front-, mid, and back-office services to health plans and systems who want to build or optimize a Medicare Advantage plan. We provide the tools and systems needed for a high-performing plan in key areas including product development, risk adjustment, network setup and claims. Priority Advantage draws success from a national leader in Medicare Advantage, Priority Health. As part of a high-performing integrated health system, Spectrum Health, we have a unique understanding of the Medicare Advantage market from the perspective of a payer and a provider. This integration and perspective adds value that is not easily acquired on your own.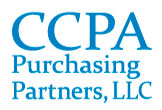 CCPA Purchasing Partners, LLC. (CCPAPP) is an industry leading physician organization that can provide ACO members with significantly discounted vaccine pricing with Merck, Sanofi, and Pfizer. Through our purchasing power, CCPAPP has the lowest vaccine acquisition costs, even compared to a hospital's preferred GPO, which results in substantial savings for ACO members. Our manufacturer contracts allow for direct shipment of vaccines into any ACO clinic location, simplifying the procurement of vaccine purchases for our members. CCPAPP can assist with inventory cost management, reducing vaccine handling costs, improving patient safety, and offers enhanced vaccine reporting and tracking capabilities. CCPAPP also provides annual revenue sharing back to our members for their purchases. Contact us today for lower costs and unparalleled service. www.ccpapp.org

Innovista Health Solutions is a population health management company that offers management and support services to guide independent physician networks, medical groups, and health systems through the ever-changing landscape of value-based care. With services and toolsets including network development, population health management, delegated services, data reporting, and strategic capital investments, Innovista is structured to help its clients succeed in their Commercial, Medicare, and Medicaid value programs. Innovista is a single resource for physician integrated models to gain access to innovative technology, expert programs, actionable data insights, financial resources, and growth opportunities, to navigate and succeed in value-based and/or risk-based contracts.

Texture Health develops cutting-edge, integrated healthcare solutions to drive patient-centered care management on an innovative mobile platform. We connect the entire healthcare continuum–patient, care manager, payor and provider–to integrate, structure and drive collaborative care management and dynamic patient engagement across populations and communities on a single platform.
We help healthcare providers and health plans redesign healthcare delivery, and support the journey through each stage of population health management and the shift to value-based care.
Texture Health combines deep healthcare and technical expertise to help organizations connect, communicate, and collaborate to achieve better clinical, financial and patient outcomes.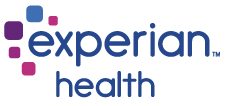 Smarter business decisions. A better bottom line. Stronger relationships with patients. That's what more than 60% of U.S. healthcare organizations experience using Experian Health's industry-leading revenue cycle management, identity management, patient engagement and care management solutions, powered by data and advanced analytics.

eClinicalWorks provides an array of products and services to help providers and practices meet Population Health challenges. We offer ACOs and CINs a vertically integrated solution for risk stratification, cost-savings opportunities, clinical quality measures with point-of-care gap closure, and state-of-the-art patient engagement tools. Chronic Care Management helps providers achieve the best outcomes for patients with multiple chronic conditions. eClinicalWorks also has solutions for HEDIS measures, Chronic Care Management, and Patient-Centered Medical Home.

Contact:
Eric Jahnke | Sr. Marketing Manager | Q1 Productions
312.955.0424 | marketing@q1productions.com