Innovative Strategies for Transforming Revenue Recognition, Reporting, Financial Planning & Analysis to Drive Revenue, Increase Profitability & Drive Shareholder Value in the New Healthcare Landscape
Unprecedented transformation in the life science sector has been driven by increased new and accelerated drug approvals, R&D productivity and expanded drug development pipelines. These factors, combined with regulatory changes to how revenue is recognized and reported and how value is demonstrated, is creating significant challenges for accounting professionals involved in life science accounting. In order to drive profitability, life science accounting professionals must understand and adopt new accounting standards related to revenue recognition, reporting, acquisitions and disposals, collaboration and financial disclosure. The status and impact of healthcare reform, current SEC comments and new revenue recognition standards are key issues driving change in life science accounting.
The Q1 Productions Life Science Accounting & Reporting Conference will provide participants with an unrivaled opportunity for gaining insights into the issues and challenges facing life science accounting professionals including new revenue reporting, acquisitions, non-GAAP measures, data analysis, GtN forecasting, consolidation and collaboration. Case study presentations will provide in-depth analysis and solutions with tangible results and proven return on investment, while panel discussions and interactive sessions will facilitate learning and engagement with peers. Overall, this program will provide participants with the most up-to-date, innovative strategies and methodologies for successful cost containment, revenue recognition, reporting, financial planning and accounting to ensure optimum shareholder value in an ever-evolving healthcare landscape.
The Strategic Life Science Accounting & Reporting Conference has been approved for 12 CPE credits.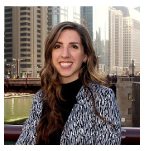 Contact:
Lydia Welmer | Marketing Coordinator | Q1 Productions
312.955.0897 | marketing@q1productions.com