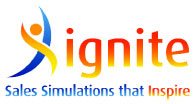 Ignite Selling is a Sales Performance Improvement company. We are all about building one of a kind training solutions that improve skills and drive business results.  Every medical device company is unique in the sales challenges they face and the business goals they are striving to achieve. We believe it's the design of the curriculum and application of skills that make the difference between a good training solution and one that has a proven impact on the business. Our Competitive Hospital Sales Simulations give your sales team the ultimate training experience – one that is as close to reality as one can get without actually sitting in front of a client. This real world training experience is what inspires your team to take their sales to the next level.

Decades of experience growing revenue for global companies
For the past 30 years, Alexander Group has provided management consulting services to the world's leading sales and marketing organizations. When clients need to grow revenue, they look to Alexander Group for data-driven insights, actionable recommendations and, most importantly, results.
We work with many of the largest medical technology companies. Alexander Group helps medical technology companies see their fast-evolving environment through a new go-to-customer lens and adapt accordingly. We have a highly sophisticated set of best practices to grow revenue and a rich repository of industry data that informs our insights and recommendations. Our expertise ranges from Strategy to Execution. We help maximize your sales coverage and sales training investments.
To learn more about Alexander Group's services, visit www.alexandergroup.com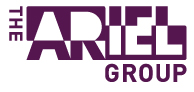 The Ariel Group believes business is about relationships—more specifically, the ability to connect authentically with the hearts and minds of others in order to influence or inspire them towards a desired outcome.
We boost performance at every level of our global Fortune 1000 client organizations by helping their people leverage emotional intelligence, self-awareness and dynamic communication skills for maximum impact.
Our fresh approach to training leverages experiential learning and a wide variety of online and classroom formats to ensure our clients receive the highest quality leadership, communication and sales offerings to support their strategic initiatives.


Sales Performance International (SPI) is the world leader in sales performance optimization. Our collaborative, best-in-class approach to working with premier global companies—supported by multi-year, independent research—demonstrates that SPI's proven methods enable our clients to consistently and effectively drive revenue growth, operational performance improvements and accelerate their time-to-results.  SPI offers the industry's only comprehensive Sales Performance Optimization Platform, comprised of three integrated components; talent assessment and analytics, continual learning and development, and sales enablement technologies. Our extensive sales performance expertise, deep industry knowledge, and global resources, uniquely position SPI as the go-to firm for organizations that need to adapt and transform how they sell in a disruptive and increasingly competitive world.

Unleash Performance Matrix Achievement Group, LLC is a boutique global sales force performance firm whose mission is to help companies develop and sustain a competitive advantage. Matrix presents a proprietary and synthesized "end to end" platform of solutions (talent selection, talent diagnostics, talent development) that link sales representatives' training directly to revenue impact. MAG's solutions continue to capture the attention of "results" oriented decision makers. Matrix can help you increase sales, increase margins, and compress sales cycles. Just ask our clients!
The Matrix network has trained more than 30,00 sales people and over 3,500 sales managers
90.42% client retention rate (over a 15 year period of time)
Created by Medical Device Executives, Healthcare Experts and Adult Learning Professionals
Developed the world's first mobile sales force training solution for selling skills development: MX Sales Coach (equip and engage sales managers to develop their teams; diagnose your sales person's skill development needs and provides a tailored development plan; prepare sales managers to deliver skill content at meetings; provides over 93 short skill  insights and action guides; deliver on-going performance initiatives).

Fusion Learning Inc. is one of North America's top sales effectiveness firms. We deliver practical sales training solutions that unlock individual performance and produce sustainable business results. We partner with you to understand your unique business challenges, design tailored solutions for your specific needs, and create impactful learning experiences that change mindsets and produce lasting results.

Integrity Solutions helps organizations win more customers, keep more customers, and grow more profitable revenue through a customer-focused strategy. Our values- and ethics-based approach addresses three critical areas- sales performance, coaching and customer service- with a specific focus on their attitudes, values, motivations, and beliefs.
Integrity Solutions has provided sales, coaching and KAM solutions to 2,000+ clients globally, including Johnson & Johnson, SANOFI, Novartis and Abbott Laboratories.  Our learning processes are based on time tested principles of behavior change and cultural integration, resulting in:
A deeper level of customer dialogue
Managers who understand how to coach through change
A more strategic approach to account management
Integrity Solutions was named a Top 20 Sales Training company by Selling Power Magazine in 2016 and TrainingIndustry.com included us on their 2016 Sales Training Companies Watch List.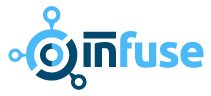 Infuse Medical is the leading digital agency for the medical device field and has been the choice of the majority of the Fortune 1000 medical device companies since 2007. Infuse Medical applies its comprehensive, industry-leading capabilities in custom mobile interactive applications for the iPad/mobile devices, 3D animation, virtual reality, augmented reality, interactive sales and education tools/programs, and digital promotional content to help its clients Accelerate the Transfer of KnowledgeTM to physicians, nurses, patients and field sales representatives.

Qstream is a sales capabilities platform that combines performance analytics, coaching optimization and knowledge reinforcement in one powerfully simple mobile solution. The platform's analytics engine continuously synthesizes millions of data points from responses to brief, scenario-based challenges into real-time dashboards, sales fluency heat maps and coaching recommendations that give sales leaders unprecedented visibility into the capabilities of their team. Today, Qstream is used by 14 of the world's top 15 pharma companies, and by industry leaders.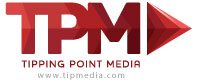 For over 13 years, Tipping Point Media (TPM), has developed award winning (35 awards in 2015-16), technically advanced, creatively engaging, and ROEI (return on educational investment) solutions in the Life Science industry. We are committed to innovation, quality, engagement, positive experiences, and garnering learners retention. It is our promise to achieve effective and proven results through the power of collaboration.
Tipping Point has revolutionized Sales Training Solutions and Patient/Caregiver education. Some of our solutions include:
Advanced eLearning
Virtual Reality Gamification
Branching Logic Learning (branching interactive videos)
3D Simulations Experiences (Virtual, Augmented, and Mixed Reality)
Live and Virtual Workshop Development
Virtual Preceptorships
CAMPUS (Online University)
And much more…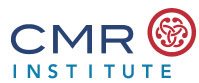 CMR Institute educates life sciences professionals and their organizations with relevant and immediate industry information that increases knowledge and understanding of the issues affecting healthcare today.
CMR Institute's training resources are different because they are created with MDs, clinical specialists, and healthcare leaders to provide real-world wisdom, expert insights, and applicable knowledge.
CMR Institute's e-learning modules are designed to provide an engaging experience to immediately build and reinforce you and your team's knowledge, expertise, performance, and professional value.
CMR Institute specializes in robust client services, including launch support, participant communication, and engagement/reinforcement efforts to maximize your success.
Learn more at www.CMRinstitute.org.

Novasyte partners with med-tech companies, offering outsourced contract teams for clinical, field technical and recall support. Our flexible model enables us to build, deploy and manage teams that expand and contract to meet our clients' customer-facing needs. Program success is tracked and measured with our real-time business intelligence analytics that provide our clients with critical insights into their most important resources – their people and their customers.
Sponsorship Opportunities
For corporations looking to develop a relationship with a number of leading medical device and diagnostic companies, this program will allow for ideal networking, education and knowledge share. Sponsorship opportunities include:
Training Consultants
3D Simulation Solutions
eLearning Solutions
Mobile Learning Solutions
LMS Software & Solutions
Sales Force Effectiveness Strategist & Consultants
Virtual Learning Solutions

Contact:
Eric Jahnke | Marketing Manager | Q1 Productions
312.955.0424 | marketing@q1productions.com