Optimizing the Development of Quality Product Submission Dossiers with a Comprehensive Understanding of Regional and Global Dossier Requirements, Ensuring Dossier Navigability and Current Publishing Technologies
In today's pharmaceutical industry there is an ever increasing pressure for manufacturers to develop and quickly release new cutting edge therapies to the public.   As the pharmaceutical industry is one of the most highly regulated industry in the world, manufacturers are continually challenged to turn around quick product approvals highlighting the necessity to generate quality product submission dossiers.  Changing guidelines, lack of regulatory harmonization on the international scale and technological challenges are hurdles that regulatory operations and submission specialists must overcome to ensure the creation of timely and compliant submissions.
Building on conference knowledge share and successes of past years, the 2017 program will showcase industry experts in submissions and regulatory operations, who as presenters will share experiences and knowledge that will be of great benefit to all attending delegates.  Industry leaders will address a multitude of topics ranging from Module 1 guideline updates and implementation strategies, implications of IDMP on product dossiers, and review of eCTD version 4.0.  Through case study driven presentations, as well as interactive panel discussions complemented by multiple networking opportunities, the program will foster a sense of collaboration and promises to be a valuable program to those who are looking to streamline and enhance regulatory submission operations.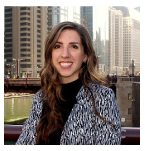 Contact:
Lydia Welmer | Marketing Coordinator | Q1 Productions
312.955.0897 | marketing@q1productions.com