Preparing for Compliance with the FDA's Data Integrity Guidance, Analysis of Efficient MES Validation Methodologies & Exploring Impactful Innovations in MES Technology & Customization
Throughout the life science industry, corporations are establishing Manufacturing Execution Systems into their production process to continually enhance strategies that enable reducing overall spending for manufacturing operations while maintaining the highest level of quality in finished products. In an environment where product manufacturing design is vital, understanding how to customize, tailor, and standardize MES projects is a primary consideration in order to achieve consistent and flawless outcomes. Understanding how pharmaceutical & biotech companies are moving towards a global solution is crucial for manufacturers to obtain successful Manufacturing Execution Systems.
Exploring topics of pivotal importance such as the FDA data integrity guidance, this conference provides a tremendous opportunity for industry to come together & discuss solutions to critical challenges. In addition, case study sessions will provide the audience with an enhanced understanding of strategies for change control processes for master batch records across interface applications. Throughout the program, presenters will share best practices, engaging with the audience to discuss the development of a robust MES plan where organizations can support the shared goal of producing safe & effective pharmaceutical products. Combining educational program content & optimal networking, the Pharmaceutical Manufacturing Execution Systems Conference will provide participants with an exciting and engaging platform for knowledge-share.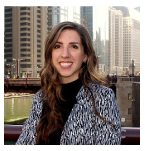 Contact:
Lydia Welmer | Marketing Coordinator | Q1 Productions
312.955.0897 | marketing@q1productions.com