Proactive Approach to MES & Existing Systems Integration Challenges Analyzing Opportunities in Moving from Hardware to Cloud-Based MES Data Storage Ensuring Data Integrity in the Shift to Digitization
In an effort to curb costs and expedite time to market, the pharmaceutical industry is increasingly turning to Manufacturing Execution Systems (MES) to optimize manufacturing quality via an integrated system monitoring the overall production process. Among the numerous benefits to MES implementation, the shift towards a paperless system enables a single source of manufacturing data as well as timely insight into all manufacturing stages, allowing for prompt corrective action in the event of quality concerns. In addition, MES also ensures the correct information is being collected throughout the manufacturing continuum, critical to remaining compliant with data archiving and integrity regulatory requirements.
The 3rd Annual Pharmaceutical Manufacturing Execution Systems Conference will address timely concerns facing those within manufacturing IT and automation through in-depth case studies, interactive panels and small group discussions. Topics to be explored will include movement towards cloud-based data storage, release by exception, and establishing system support coupled with end user perspectives on technology ease of use. During the conference, attendees, speakers and vendors will have the opportunity to share best practices and discuss the future of the industry to drive the safe and efficient production of pharmaceutical products.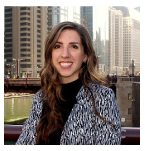 Contact:
Lydia Welmer | Marketing Coordinator | Q1 Productions
312.955.0897 | marketing@q1productions.com