Assessing the Current Medical Information Landscape in Light of FDA Guidances & Regulations while Improving Communication with Key Industry Stakeholders & Optimizing Medical Information Content Creation & Distribution
As the life science industry develops and produces new products, medical information executives are responsible for developing effective and compliant content to communicate product information for all stakeholders. Medical information teams must consider what particular data is desired from key stakeholders and how information should be delivered based on communication preferences and professional workflow. Additionally, streamlining content production and delivery while proactively meeting consumer and healthcare professional needs are at the center of all medical information initiatives.
Unlike other conferences, the Q1 Productions Customer Centric Medical Information Conference will bring together directors and managers of Medical Information to discuss specific challenges faced within MI in the life science industry. With new innovations and the evolving requests of users, conference participants will discuss how to best reach a given audience. An overview of regulations regarding payer communication and off-label use will enhance executive knowledge and allow for more extensive training of Medical Information teams. Furthermore, teams will gain key takeaways from interactive workshops, forward-thinking case studies and real-world applications that are currently being tested for the enhancement of Medical Information.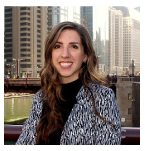 Contact:
Lydia Welmer | Marketing Coordinator | Q1 Productions
312.955.0897 | marketing@q1productions.com