Join us in Informing Human Factors & User Needs for Medical Devices while Meeting Regulatory Expectations by Creating Appropriate Risk Assessment Testing, Generating Design Criteria for Efficient Formative & Summative Studies & Accounting for User Needs During R&D
Human factors (also known as ergonomics) is the study of how humans behave physically and psychologically in relation to medical device, it is a scientific method to measuring how usable a device and uses research and scientific evidence to verify the usability of a product. The Medical Device Human Factors & Usability Conference will provide a chance for human factors engineers to discuss best practices for navigating the newly established regulatory landscape around the industry while also improving the usability of medical devices. Human factors engineers will have the chance to hear about ways to enhance the types of usability studies and avenues to incorporate the testing earlier into the product development process. Attendees will have a chance will get first hand insight into innovative research within the industry, as well as hear from a range of perspectives from academic, lawyers, and members of AAMI. Engineers will also take home practical skills with a risk assessment workshop.  The ultimate goal of the Medical Device Human Factors & Usability Conference is to strive for dynamic education and networking opportunities.
This conference has been pre-approved by the Regulatory Affairs Professionals Society (RAPS) as eligible for up to 12 credits towards a participant's RAC recertification upon full completion.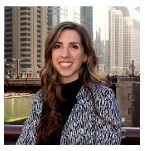 Contact:
Lydia Welmer | Marketing Coordinator | Q1 Productions
312.955.0897 | marketing@q1productions.com