ABOUT THE FORUM
The Executive Leadership Support Forum Series provides executive assistants with a professional development and networking opportunity with EA thought leaders, expert trainers and regional EA peers. Workshops led by professional training and development facilitators coupled with robust and collaborative exchange group sessions will provide high-level strategies to the modern day executive assistant. Topics will cover a wide range of challenges faced by EAs with an ultimate goal of increasing the productivity and profile of the executive leadership support role.
WHO ATTENDS

Participants for each program will include executive assistants of leading executives throughout the specific business community, with a focus on top business and government leaders in the specific city or region. Executive assistants targeted will represent support staff from C-suite executives, with a focus on Chief Executive Officers, Presidents & Chairmen. As leading influencers, executive support staff are of essential importance to the smooth running of operations in each executive suite.
Executive Assistant
Executive Administrative Assistant
Assistant to CEO, President or Chairman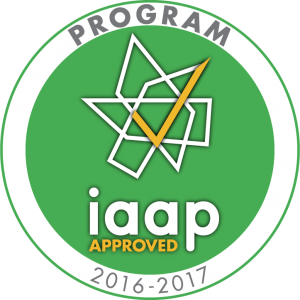 EARN IAAP CAP RECERTIFICATION POINTS 
The Executive Leadership Support Forum has been approved for IAAP CAP recertification points. Contact marketing@q1productions.com for more information.
UPCOMING EXECUTIVE LEADERSHIP SUPPORT FORUMS

Executive Leadership Support Forum: Phoenix
September 13-14, 2017 | Phoenix, AZ
Executive Leadership Support Forum: Seattle
September 19-20, 2017 | Seattle, WA
Executive Leadership Support Forum: Twin Cities
October 4-5, 2017 | Minneapolis, MN
Executive Leadership Support Forum: Dallas
October 16-17, 2017 | Dallas, TX
Executive Leadership Support Forum: Houston
October 19-20, 2017 | Houston, TX
Executive Leadership Support Forum: Denver
October 25-26, 2017 | Denver, CO
Executive Leadership Support Forum: San Diego
November 7-8, 2017 | San Diego, CA
WHAT ATTENDEES ARE SAYING
"Please do this in Chicago again next year — I'd like to bring my coworkers."
"All presentations were amazing! I learned many valuable tools from each speaker that I am taking away with me. Motivational, energetic and informative!"
"Networking with peers, excellent educational content, and women empowering women!"
WHAT PRESENTERS ARE SAYING
"The opportunity to help others be successful, (not just your execs), and being a team player…It also reinforces one of the values of our company of being a team player, and they feel it."
DOWNLOAD PHOENIX, AZ ELS AGENDA
DOWNLOAD SEATTLE, WA ELS AGENDA
DOWNLOAD TWIN CITIES, MN ELS AGENDA
DOWNLOAD DALLAS, TX ELS AGENDA
DOWNLOAD HOUSTON, TX ELS AGENDA
DOWNLOAD DENVER, CO ELS AGENDA
DO YOU NEED HELP GAINING BUDGET APPROVAL?
5 THINGS TO KNOW ABOUT THE EXECUTIVE LEADERSHIP SUPPORT FORUM:

A forum dedicated solely to helping executive assistants do their job more effectively and efficiently.
Inspiring, cutting edge workshops will provide attendees with immediate, translatable and actionable know-how.
Interactive educational sessions are led by EA thought leaders and professional development coaches.
An unmatched opportunity to network and idea share with executive assistants in your local area.
Master underutilized functionalities within the Microsoft Office Suite to streamline productivity.
BY ATTENDING THIS FORUM, I WILL GAIN:
Effective communication methods to enhance departmental relationships and to resolve conflict in the workplace.
Strategies to become a well-respected partner of the executive leadership team.
Increased productivity and time-saving tools through hands-on Microsoft technology training.
Insight into a successful strategic business partnership and best practices to establish on-going collaboration.
Career development strategies including building a portfolio and negotiating terms of employment.
PHOENIX REGISTRATION
| | | |
| --- | --- | --- |
| | DEADLINE | RATE |
| Early Registration | On or Before 8/18/17 | $1,500 |
| Standard Registration | After 8/18/17 | $1,700 |
SEATTLE REGISTRATION
| | | |
| --- | --- | --- |
| | DEADLINE | RATE |
| Early Registration | On or Before 8/25/17 | $1,500 |
| Standard Registration | After 8/25/17 | $1,700 |
TWIN CITIES REGISTRATION
| | | |
| --- | --- | --- |
| | DEADLINE | RATE |
| Early Registration | On or Before 9/15/17 | $1,500 |
| Standard Registration | After 9/15/17 | $1,700 |
DALLAS REGISTRATION
| | | |
| --- | --- | --- |
| | DEADLINE | RATE |
| Advantage Registration | On or Before 8/18/17 | $1,250 |
| Standard Registration | On or Before 9/29/17 | $1,500 |
| Late Registration | After 9/29/17 | $1,750 |
HOUSTON REGISTRATION
| | | |
| --- | --- | --- |
| | DEADLINE | RATE |
| Advantage Registration | On or Before 8/18/17 | $1,250 |
| Standard Registration | On or Before 10/6/17 | $1,500 |
| Late Registration | After 10/6/17 | $1,750 |
DENVER REGISTRATION
| | | |
| --- | --- | --- |
| | DEADLINE | RATE |
| Advantage Registration | On or Before 9/1/17 | $1,250 |
| Standard Registration | On or Before 10/13/17 | $1,500 |
| Late Registration | After 10/13/17 | $1,750 |
CONTACT US
Q1 Productions
500 N. Dearborn Suite 500
Chicago, IL 60654
T: 312.602.9683
F: 312.873.3969
marketing@q1productions.com
Q1 Productions is a Chicago-based developer of executive level educational conference content, servicing multiple industries with over 80 conference programs hosted throughout the country each year. For more information, please visit the website: www.q1productions.com
FOLLOW THE EXECUTIVE ASSISTANT CONFERENCE