ABOUT THE FORUM
The legal function of any pharmaceutical or medical device corporation is one that faces increasing challenges and pressures from both internal and external sources. From increased regulatory scrutiny from both national and international governing bodies to continued challenges in patent and intellectual property protection, corporations throughout the US are looking to streamline their legal functions, reduce the amount of litigation, while maintaining a high level of protection over their assets. Adding to the challenges faced by legal teams is the resurgence of merger & acquisition activity, as well as the continued trend towards both in and out licensing of technology.
The Q1 Pharmaceutical & Medical Device Legal Forum will provide attendees with an opportunity to participate in a two-day program that will cover a wide spectrum of the important legal considerations faced by today's marketplace. With topics focusing on Litigation, IP/Patent Protection as well as Corporate Legal, attendees will have ample opportunity to discuss the myriad challenges faced by these highly regulated industries. Throughout the two days, the focus will also highlight technologies and solutions that can enable corporations to more quickly address legal issues, streamlining procedures and ultimately ensuring positive litigation outcomes, at reduced costs.
This course has been approved for 11.50 Illinois MCLE general credit hours.
KEY FORUM TAKEAWAYS
Governmental perspective from the DOJ, FTC and FDA on current government enforcement trends
In-depth look at current litigation focuses ranging from preemption, FCPA through to anti-trust regulations
Addressing the importance of comprehensive compliance programs and CIA implementation strategies
Informal exchange group discussion on topics ranging from the sunshine act through to authorship guidelines

SUPPLIER PARTNERS 

As a national leader in Discovery, NightOwl is focused on providing world-class technology combined with a knowledgeable, highly trained staff to create efficient and effective Discovery Management solutions. Our unique solutions provide process consistency and cost predictability. Service excellence is at the core of everything we do. It starts with the dedication of each individual employee and is promoted by consistent communication and training, ensuring customer expectations are met and measurable results are achieved. Let us create a Discovery Management solution crafted just for you that is repeatable, defensible and more cost-effective than you thought possible.

Recognized as a "Leader" in Gartner's 2013 E-Discovery Magic Quadrant, kCura are the developers of the e-discovery software Relativity, a web-based platform for the processing, review, analysis, and production of electronic data. Relativity has more than 85,000 active users worldwide from organizations including the U.S. Department of Justice and all of the top 100 law firms in the United States. Relativity also powers Method, kCura's workflow and notification system for managing legal hold and risk assessment processes. kCura helps corporations, law firms, and government agencies meet e-discovery challenges by installing Relativity and Method on-premises and providing hosted, on-demand solutions through a global network of partners. kCura has been ranked the 100th fastest-growing technology company in North America on Deloitte's Technology Fast 500 and named one of Chicago's Top Workplaces by the Chicago Tribune. Please contact kCura at [email protected] or visit www.kcura.com for more information.

PwC US helps organizations and individuals create the value they're looking for.  We're a member of the PwC network of firms in 158 countries with more than 180,000 people.  We're committed to delivering quality in assurance, tax and advisory services.  Tell us what matters to you and find out more by visiting us at www.pwc.com/US.
PwC Forensic Services team of experienced professionals is dedicated to meeting the challenges caused by fraud allegations, financial crimes and other irregularities. Our portfolio of services includes: Financial Crime Examinations, Forensic Technology Solutions, Regulatory Compliance Reviews, Fraud Risk Management and Fraud Prevention, Dispute Analysis and Litigation Support. The Forensic Services team also manages the PwC Fraud Forum, an exclusive community where members can gain knowledge, participate in events and share important insights on preventing, detecting and investigating fraud, corruption and economic crime. See www.pwc.com/us/forensics and http://usfraudforum.pwc.com for more information.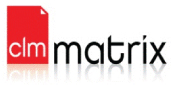 CLM Matrix is a Microsoft Gold Certified Partner and a leading global innovator of SharePoint-based contract lifecycle management software products that transform the way organizations manage contracts, trade agreements and other important documents that contain valuable strategic information.  CLM Matrix products are used by customers worldwide across more than 21 unique industry verticals to standardize, streamline and automate their document centric collaborative processes.  The company focuses on building intuitive software that leverages and extends existing Microsoft Office/SharePoint technology in three key areas:  enhanced rule and policy based workflow, dynamic server-side document generation and no-code configuration.  CLM Matrix is headquartered in Dallas, Texas and maintains a global network of experienced deployment and support specialists. http://www.clmmatrix.com

Catalyst delivers secure, cloud-based e-discovery software for corporations and law firms. We simplify e-discovery in response to litigation, regulatory inquiries and internal investigations by ensuring repeatable, defensible business processes that significantly reduce cost, risk and time. Our Insight e-discovery platform enables customers to succeed with a single matter and seamlessly migrate to multi-matter discovery within the same platform. A pioneer in the use of global language e-discovery, advanced search and analytics methodologies, predictive ranking and big data e-discovery, we serve many of the largest companies and law firms in the world. Learn more at www.catalystsecure.com or via Twitter: @CatalystSecure.

CPA Global is the world's top IP management specialist, and a leading provider of legal services outsourcing. With offices across Europe, the United States, and Asia Pacific, CPA Global provides comprehensive portfolio management services across the IP lifecycle to ensure that clients' valuable IP assets are effectively managed, protected and optimized for maximum value. Services include search, filing and renewals for patents and trademarks; trademark watching; as well as portfolio valuation and optimization.
Founded in 1969, CPA Global employs more than 1,500 people, serving clients' needs in over 100 countries, including many of the world's best known corporations and law firms. www.cpaglobal.com

Mindseye is a leading provider of eDiscovery software solutions.  TunnelVision, the company's flagship eDiscovery platform, was launched in 2009 to help organizations manage risk, minimize legal exposure, and eliminate wasted time and money throughout the discovery process.  Delivered through a fixed-cost licensing model or as a stand-alone eDiscovery Appliance, TunnelVision is a highly scalable solution built on an iterative workflow design.  Organizations that use TunnelVision can rapidly process and use early insights gleaned from the data to make cost and resource estimates, formulate strategy and case direction, and ultimately move less but more relevant data to review.

TrustPoint International helps clients address business and legal challenges associated with the discovery and review of electronically stored information with legal technologies and services for law firms, corporations and governments. Founded in 2008 and based in Atlanta, GA, TrustPoint International's end-to-end eDiscovery services include forensic collections, processing, analytics, predictive coding and managed review and are supported from 11 national offices and six national review centers. To learn more about TrustPoint International, visit TrustPointIntl.com.

Modus is a Discovery Intelligence firm that helps organizations create and leverage intelligence aggregated from individual eDiscovery matters through effective data management to optimize processes and control costs.
As the premier eDiscovery provider for the Association of Corporate Counsel (ACC), Fortune 1000 corporations and AMLAW 200 law firms trust Modus to solve tough discovery problems, control costs, and meet deadlines with accurate, defensible data.  For the 2nd consecutive year, Inc. 500 recently ranked Modus as one of the fastest growing companies in America.   www.discovermodus.com.

Serengeti's unique integration of project management, e-billing, and performance analytics puts it in a class by itself. Connection to 100% of your outside counsel, ease of use, international features, and quick implementation consistently make Serengeti the top-rated workspace for both in-house and outside counsel.

Total testing and regulatory compliance solutions for health sciences companies. Expert consulting, auditing, training and analytical testing for pharmaceuticals and medical devices. NSF Health Sciences supports the complicated analytical challenges of the pharmaceutical, biotechnology and medical device industries. Our expertise includes: Extractables and Leachables; Oligonucleotide and Aptamer Analysis; Clinical and Non-clinical Bio-analysis; Method Development and Validation; and Stability Testing. Our team is dedicated to establishing the trust, integrity and results required to build lasting client relationships.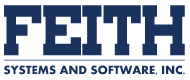 Workflow & BPM Feith Systems™ creates class-leading Business Process Management, 5015.2 Records Management, and Enterprise Content Management solutions, including the comprehensive flagship BridgeLogiQ™ BPM suite which integrates workflow, document and records management, self-service web forms, dashboard reporting, and more. Developing cutting-edge solutions for a wide array of companies, organizations, and government agencies worldwide that leverage existing ERP investments, Feith Systems provides streamlined, comprehensive solutions to even the most challenging business processes.

PadillaCRT is one of the top 10 independent public relations and communications agencies in the country. The firm works with clients to understand and articulate their purpose and channels its efforts through insightful ideas, creativity, collaboration and an unrelenting commitment to their success. We help clients engage and inspire stakeholders in a variety of industries, including health care. PadillaCRT has specialized talent in branding, research, corporate and investor relations, creative, digital, crisis management, social media and mobile communications, and is a founding partner of the Worldcom Public Relations Group, a partnership of 100 independently owned agencies in 133 cities worldwide.

Litera offers a comprehensive content risk management suite of cyber-secure document creation, collaboration, and control technology that provides organizations with unsurpassed Content Confidence®. Litera's patented solutions increase productivity throughout the document lifecycle, and enable more secure and effective collaboration between people, teams and organizations to empower ideas that drive success. Litera solutions offer information workers and mobile professionals the ability to manage their documents and data with a degree of control not available through any other applications on the market. Learn more at www.litera.com.

Cloud Base eDiscovery & Case Management LLM, Inc. offers Liquid Lit Manager™, a web-based solution enabling legal teams to review discovery, produce documents and manage related daily case materials through a single interface. It is the only product on the market that integrates e-Discovery and case management, which is why it is favored by many AmLaw 100 & 200 law firms, Global 100 firms and Fortune 100 companies. www.LiquidLitigation.com