9th Annual Innovations in Medical Device Clinical Research Conference
April 11-12, 2016 | Arlington, VA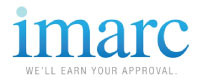 IMARC Research  assists the clinical research community in the pursuit of FDA and worldwide approvals. Our effectiveness is built on preparing, educating, complementing and guiding site teams from Day 1 — to control the complex management of trials via cost-effective monitoring, auditing and training services — which results in the support, proof and assurance they seek to overcome chaos caused by complexity while achieving compliance through consistency. Providing committed, competent and confident consultation is how IMARC sets the highest standards for site outcomes and study partnerships.
EDETEK is an innovative CRO that provides high quality clinical technology and services to pharmaceutical, biotechnology and medical device companies.
Developed under ISO 9001:2008 our Panther CTMP™ is the first enterprise-wide, fully integrated, metadata driven, CDISC compliant clinical trial management platform that integrates eClinical (EDC, eTMF, IWRS, CTMS), eInformatics (DSP, CDR, AP), and eSubmission (eCTD, AERS, PV) modules to streamline the design, conduct, and analysis of clinical studies of all sizes.
Headquartered in Princeton with global operations and access to 600+ study sites, EDETEK has conducted hundreds of clinical trial studies with numerous successful submissions to world regulatory bodies.

At Precision for Medicine, we help our pharmaceutical and life sciences clients innovate, develop, and commercialize next generation medical products. Backed by a diverse team of experts across the spectrum of the healthcare marketplace, we provide a comprehensive and integrated set of services that help accelerate research, enable market adoption, enhance patient outcomes, and realize the full commercial potential of new therapies and products. Services include:
Regulatory Strategy
Market Access & Commercialization
Biomarker Research & Development
Sample Management & Processing